64 Point Controller Board

P/N PCB64PD

(LxWxH) 9.5"x12.25"x2"

$ call for quantity discounts

- 64 software programmable outputs connect directly to triac boards via wire capture plugs.

- Each output has a LED indicator showing proper triac board connection.

- Reset and remote inputs allow boards to be linked together using the 6 point controller board allowing 64+64+etc. points of control.

- On board DIP switch can be programmed with pattern options.

- 1 year warranty.

Let us assist your design team with incorporating this board into your next application. Consultations and system layout assistance are free.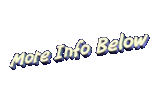 * Each output has a LED indicator. Adjust the speed of the animations in the shop then install the board in the sign.

* Three speed controls can be programmed to adjust different sections of the boards outputs to different rates.

* Totally isolated power supplies for the computer and driver circuits. Noise on the driver side cannot feed back to the computer.

* On board noise suppression for AC and DC circuitry.

* Driver chips, Computer chip and DIP switch are in sockets for easy removal.

* Remote input and reset input allow these boards to be linked together to handle 64+64+... points of animation.

APPLICATIONS

- Two boards were linked together by tying the 64th output to the remote input of the other board. One board would finish it's animation then signal the other board to start.

- The dip switch was programmed so the customer could set the amount of times the first animation was to run. The remote input was programmed to detect a point of input from the board. The board would spell on to this point then start over.

- One casino was so long that three boards were placed at different locations across the roof. A 6 point controller was used to clock all three boards and trigger their reset inputs to keep them in sync.

- At a baseball stadium a special box was built that would talk to the board 1500 feet away, out at the sign next to the freeway. If a homerun was hit a special animation would be selected. Each different action would relate to something happening on the field.