32 Point Controller Board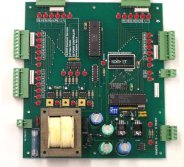 P/N PCB32PD

(LxWxH) 8"x9"x2"

$ call for quantity discounts

- 32 software programmable outputs connect directly to triac boards with plug-in connectors.

- Three user adjustable clock controls can be programmed to control different sections of the board at different speeds.

- Each output has a led indicator showing proper connection to the triac board optoisolator input.

- Control the board remotely with separate remote input and reset input.

- on board dip switch can be programmed with software to select different patterns.

- 1 year warranty.

Let us assist your design team with incorporating this board into your next application. Consultations and system layout assistance are free.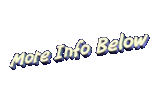 * Each output is connected in series to a LED, The pattern can be adjusted while watching the board. Not the sign.

* CPU, memory, and driver chips are in sockets for easy removal. The DIP switch is also in a socket.

* Three separate speed controls can be programmed to control different sections of the board.

* On board AC fuse and surge protection.

* Remote input and reset input allow board to be controlled remotely.

APPLICATIONS

- The customer wanted the sign to spell on using the first speed control. Then scintillate 4/2 using the second speed control for a length of time set by the third speed control.

- 19 points of neon flashed around the main change booth, spelling change and flashing dollar signs. The change person could turn off the entire animation by flipping a switch which was connected to the remote input of the board.

- The remote input was tied to a bank of slot machine hoppers using relays. Each payout would turn on one more of the 32 points. The 32nd payout would cause the sign to scintillate and the player would be offered a ticket for a free buffet. The reset input would be activated by the customer, resetting the board and starting the process all over again.